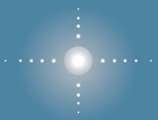 Good Energy Healing
ABOUT ME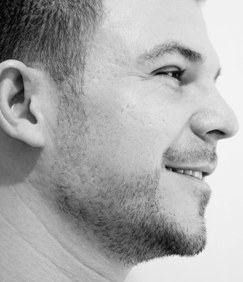 20+ years ago I started on my path of spiritual discovery and have been practicing Healing ever since. I got interested in Healing during my medical studies back then, and decided at some point that healing with energy is my preferred way of helping people.
I cannot say that I already knew about this gift since I was a child, or that miraculously an angel appeared to me and bestowed the ability to channel energy onto me; but after a sometimes arduous spiritual journey, along what I'd call the yogi path of thought, where one searches (meditates countless hours etc.) until answers to ones questions have been found, and personal inner and outer obstacles are more and more removed and dissolved, I have achieved to be a fairly clear and strong channel for the wonderful, Ultimate Good healing energies that are available to us, and which can help us with sometimes very amazing results.
For 7 years I studied Medicine in Hamburg, Germany and worked part-time for 6 of them in several nursing jobs. These studies gave me a broad understanding of illnesses, as well as anatomy and physiology etc. I have since had a general and intense interest in alternative therapies, especially hands-on-healing, which I continuously practiced for myself (I suffered from chronic fatigue for several years), friends, family and colleagues.
After then working in Accounts for about 5 years, it has become clear to me, that to follow my heart, it was time to offer healing to the general public and make it my full time profession.
I also trained and practised/ volunteered extensively for 2+years under the NFSH healer training program and am since February 2008 a SPIRITUAL HEALER (mNFSH - The Healing Trust - (http://www.thehealingtrust.org.uk) and a REIKI MASTER since July 2008 .
(see more under link - About healing)
On my journey with Spiritual Healing/ Reiki I started to discover the power of touch and my talent in giving massage.
In 2007 I have qualified as a REJUVENATING FACE LIFT MASSAGE/ INDIAN FACE MASSAGE Therapist with the London Centre of Indian Champissage. (see more under link -Face Lift Massage).
In 2008 I qualified as an advanced HAWAIIAN MASSAGE Therapist with the Hawaiian Massage UK Training Centre, and have since also been giving SPIRITUAL HEALING/ REIKI-MASSAGE, i.e. relaxing whole body massages in which I include an element of Healing (see more under links - Healing/ Reiki- Massage; Hawaiian Massage.)
Iin 2015 a qualification as an NVQ level 5 (BETC) SPORTS & REMEDIAL MASSAGE Therapist followed (see more under link - Sportsmassage).
Furthermore I believe that 1000s of hours of meditation and self-healing work and development make me a very competent Meditation Tutor/ Meditation Teacher, plus I attained a Diploma as a Meditation Teacher in 2016 (Gateway Workshops) (see more under link - Meditation). .
I practise mainly out of a private therapy room in Cologne (Alstadt Nord), visit clients in the wider Cologne area, but also send distant healing to clients worldwide.
If you are interested in spirituality and the esoteric, my first book 'Tours and Cures of a Lightsoldier' can be ordered from Amazon or other retailers.
For more info see: http://www.alexander-king.com Or follow me on Twitter