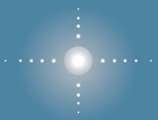 Good Energy Healing
FAQ
Does one need faith to receive Spiritual Healing?
How often do I need to go for healing?
What happens during a Healing session?
Is there a difference between SPIRITUAL HEALING and REIKI:
Do people need to be ill to receive healing?
Does one need faith to receive Spiritual Healing?
No Healing has been shown to work on sceptics too, as well as animals, children, plants, single cell organisms etc....
Healing is usually perceived as very relaxing and energizing. It works holistically and can help heal and get rid of energetic blocks on all mental, emotional, spiritual as well as physical levels. This helps the organism to come back into balance and supports self-healing. There is plenty of anecdotal cases where healing helped cure severe and or chronic ailments. Statistically studies into Healing have shown that not every patient reacts as positively, but overall they showed that there is a significant positive effect from healing (- where no every client may overcome physical ailments, generally most will enjoy increased well-being).
Healing is generally seen as a complementary therapy, i.e. patients are not urged to stop seeing their GPs or doctors.
How often do I need to go for healing?
That depends on the individual and their needs and the possible severity of their problems. Sometimes great improvements can be felt and seen after just one session, but just as with other complementary therapies others need more sessions to achieve more lasting, beneficial effects.
What happens during a Healing session?
A session can either be conducted sitting in a chair or e.g. lying on a sofa.
I channel, spirit, 'cosmic' Ultimate Good energy, chi or whatever one wants to call it and this might e.g. help clear you chakras (energy centres along the midline of your body). The energies will usually find the areas that need attention themselves. For one the energy supplies the organism with fresh energy, but it also provides a safe exit route for those energies which blocked ones systems in the first place. This might all sound pretty esoteric to some if not total humbug to others. Believe me I understand, coming from a medical background it all might take some getting used to. Since we are talking levels that are usually not visible except to but a few psychically gifted (and even amongst those not all are genuine) it's left to oneself to experience it and make up ones own mind. In my experiences, understandings and believes we are pretty far from really comprehending what actually happens during a Healing session. Humanity is still trying to understand the workings of the physical bodies we are in. I'm not sure that the other bodies that make up ourselves/ our aura are any less complicated than the physical one, and Healing usually works on all levels, be they physical, emotional, mental or spiritual. Over the years I have grown more and more humble and grateful for the healing help one can receive through SPIRITUAL HEALING/ REIKI/ Energy Healing.
Some depends on the intent and understanding of healing by the healer as well.
If you have any spiritual believe or practise any religion yourself, I do recommend it as prudent to ask yourself for Higher protection before any kind of spiritual work you do or have performed on you. I am a member of the NFSH Healing Trust and as such will always ask for spiritual protection for both of us re the energies I am channelling before each session. Since this is a promise that is hard to proof though, nearly impossible for you to monitor and I have myself met self-proclaimed healers who did not really have their clients best interest at heart too, I definitely will not be offended if you do ask for protection yourself.

Healing is generally considered very safe and side effect free. Sometimes though ( in my experience very rarely), similar to e.g. in Homeopathy, healing-crisis are reported. As an example - during the Healing (and sometimes for sometime after) an old pain or tucked away unpleasant emotion could come up again and be felt as it passes through, on it's way out. In a way one could see it as some energies kicking and screaming as they are being removed. One might feel somewhat worse for a while before starting to feel better. Again, I have not seen this very often with my clients though!
I work through the chakras and along sides of the body and then can concentrate on other area of the body which might need more attention. Usually the healee gets very relaxed during healing and might experience sensations like, warmth, cold, tingling, see colours etc.
As I am not a psychic, but only a channel - I am sorry, but I won't be able to offer you any kind of diagnosis or prognosis at any time during or after the session. Neither would I be able to deliver any messages from Spirit.

Is there a difference between SPIRITUAL HEALING and REIKI:
Peoples minds can differ on this. In my mind the two are pretty much the same. The Healer opens up as a channel for positive energies/ Qi/ Prana to then be transferred onto the client/ healee. I understand these forces to be non-denominational and in their essence the same, the only difference lies in the way the different healing modalities are taught. In a way all these different healing modalities have come to us through prophets and other sensitives from a 'higher' Ultimate Good source - the way I understand it is, that Ultimate Good considers the cultural background of their conduits. Where Western Healers might associate Ultimate Good with e.g. Angels, Cosmic Energy and the like, a Japanese person is perhaps more open to find symbolism and wisdom in Symbols, as used in REIKI.
Do people need to be ill to receive healing?
No - Healing is usually perceived as very relaxing and energizing. Some clients have healing instead of a massage. People go for healing to just de-stress and recharge their batteries. Furthermore it has been reported by other psychic healers, that they can see some illnesses in the patient's aura before they manifest in the physical body. Healing can help cure these imbalances and hence could be seen to have a preventative effect.
From what I feel on my clients during Healing or Healing Massage sessions, in our modern lifes it seems virtually impossible to digest, work through, forgive etc. all stresses, upsets, traumas, disapointments etc. that we encounter. Energies often do seem less engrained and easier to remove when clients have some spirtiual practises already and/ or e.g. exercise regularly though. I believe that Healing work can be a great help to de-tox and cleanse us on all levels.
Is Healing only effective for specific ailments?
I feel Healing can help you, i.e. support the healing process with just about any problem be it physical, mental, emotional and or spiritual.